Dave Walcherfor
Arapahoe County Sheriff
Community Safety, Engagement and Trust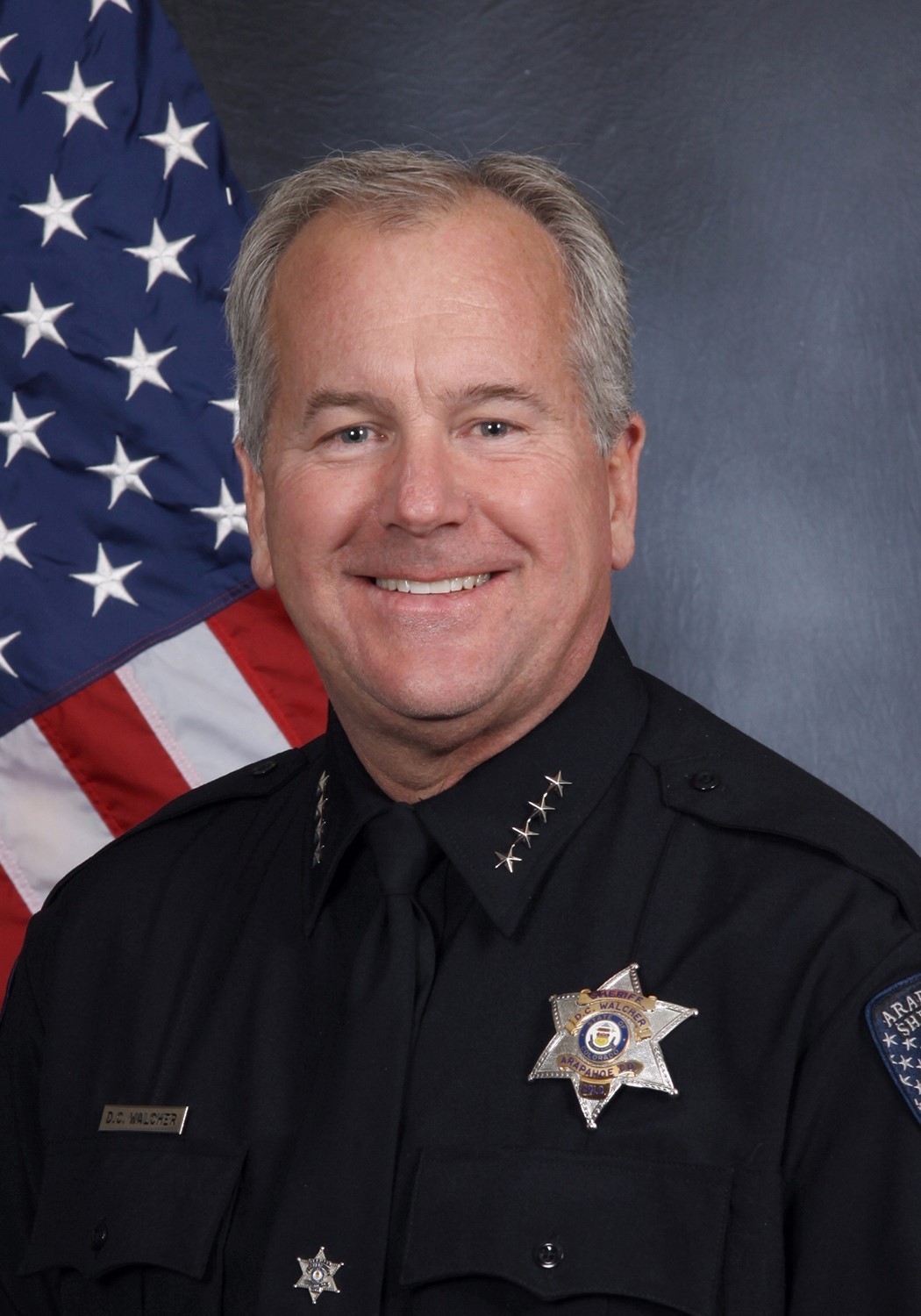 I am very pleased to announce my re-election campaign for Arapahoe County Sheriff for the November, 2018 election. It's an incredibly challenging time in our community and country, and I'm looking forward to this important responsibility to continue to be

your

Sheriff.

During my first term, my main goals for the future of the Arapahoe County Sheriff's Office were Community Safety, Engagement and Trust. In four short years, we've done just that! Let's take a look at a few, great accomplishments in the past couple of years:
• More than doubled the number of School Resource Officers (SROs) in our jurisdiction, which includes four school districts, as I believe children should be as safe as possible.

• Entered into an agreement with the Douglas County Sheriff's Office and the Aurora Police Department for a regional crime lab to serve all three jurisdictions that will include state-of-the-art DNA analysis. This regional effort will serve the most populated judicial district in the State of Colorado.

• Added personnel to our Community Resources Unit which provides a multitude of services to the public including safety and security checks, active shooter training, presentations regarding personal safety and prescription drug take-back.

• Reduced overtime by over $1M from 2015 through 2017(projected).

• Signed a new 10-year contract with the City of Centennial for law enforcement services. Ultimately, this contract saves Arapahoe County millions of dollars and saves the City of Centennial millions of dollars, too. This cooperative effort is how government should work; lean and efficient.

I would encourage you to get to know me and I'd like to get to know you, too. Feel free to contact me through this website, and I will promptly return your email or phone call. If you'd like, I'd be happy to meet with you personally, or any group you represent.

I want to continue to be

your

Sheriff because I genuinely believe that I, with your help, can truly make a difference at the local level. I would be honored, and very appreciative, to have your continued support as the Sheriff of Arapahoe County.

Sincerely,
Dave Walcher